The Great British Banjo Blog is maintained by Jet Social. Take a look at this blog post on the Shackleton Banjo gig bag.
Jess wrote a guest post on the Yodelay blog all about how PR and SEO can work together.
Love Norfolk is our blog about the lovely county we live in. It includes reviews of events, businesses and products as well as news and photography.
A wider travel blog and sister site to Love Norfolk
My-Designers.com is a designer fashion store based in Belgium and selling worldwide. Jet Social manages the blog and Facebook page for the site.

Jess has written for the Huffington Post on a number of topics covering health, fashion, beauty and interiors. Take a look at her article on getting that work-life balance.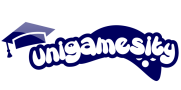 A recent guest post for Unigamesity. The ultimate beginners guide to Minecraft.